Synopsis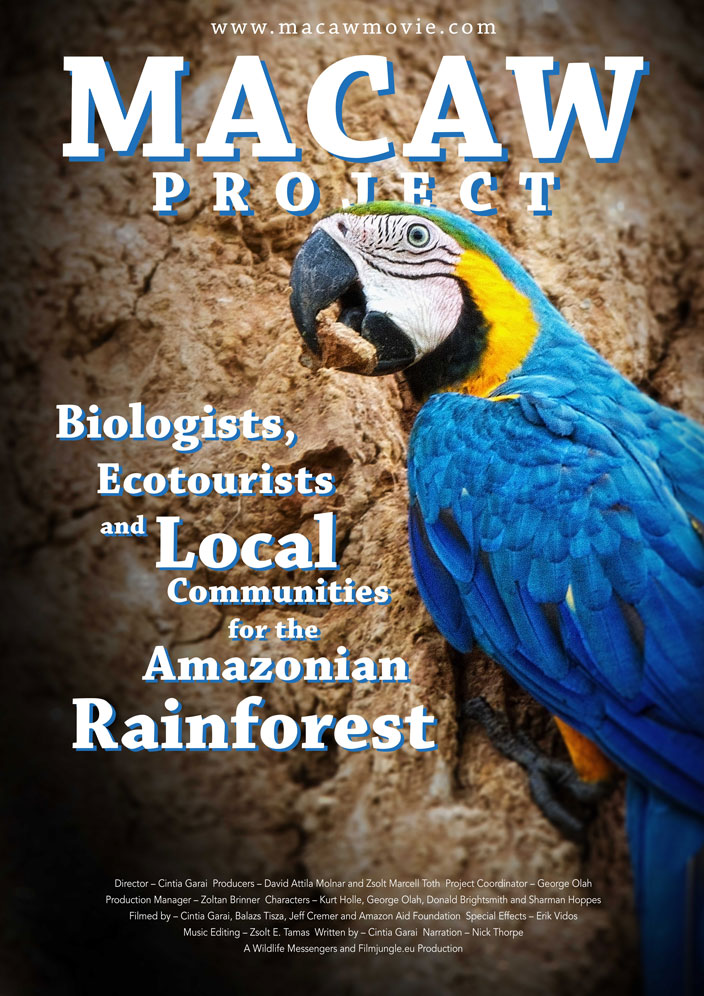 The Macaw Project – Biologists, Ecotourists and Local Communities for the Amazonian Rainforest, is a 26-minute documentary of macaw conservation research filmed in the Peruvian tropical rainforest. The documentary was made with the aim to direct public attention towards the problems that macaws and other creatures face in their natural habitat and the importance of scientific conservation research in this region. This film differs from previous nature documentaries because it is filmed mainly by the researchers themselves; something that is rarely seen on the screen. We explain the newest methods of conservation biology and present up-to-date findings in a comprehensible way in this spectacular movie.
The Macaw Project also seeks to provide an alternative solution for biodiversity conservation: an internationally applicable model that can help to protect highly biodiverse places in many different regions of the Earth. Our model incorporates scientific research, eco-tourism, and the collaboration of local communities to live in their ecosystem in a sustainable way.
This documentary was produced very differently from our other films where we already had a concept before filming. In this case George Olah conducted a mid-term research project in the Peruvian Amazon and they started to film with fellow zoologist and filmmaker Cintia Garai (see timeline below). Living and filming in Tambopata that time we realised that we accumulated more than enough footage to edit a documentary movie about the local conservation issues and certain solutions to them. So the concept of the film was only born after the filming, and a few years after a successful fundraising for the postproduction costs, The Macaw Project documentary was born. We would like to express our deepest gratitude for the kindness of our many supporters that made this film a reality!
Watch it NOW!
Also available on:
Film Specifications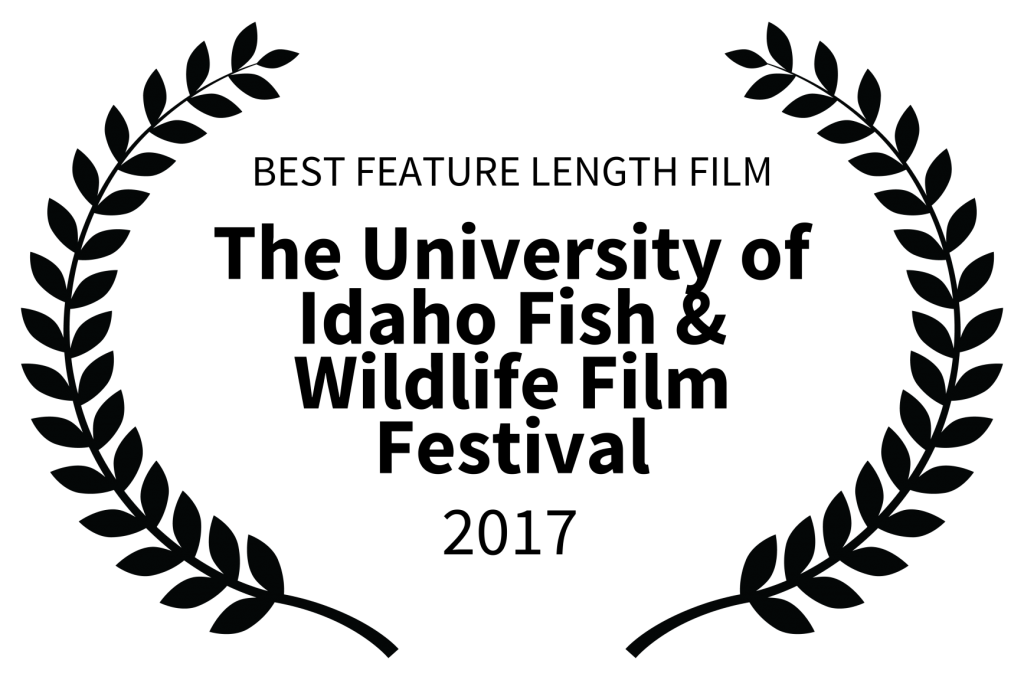 Title: The Macaw Project
Duration: 26 mins
Languages: English, Spanish, Portuguese, Polish, Hungarian
Filming Locations: Puerto Maldonado, Native Community of Infierno, Tambopata Research Center, Tambopata, Peru
Production: Wildlife Messengers and Filmjungle.eu
Commissioned by: Crowdfunding supporters
Award: 1st prize in Feature Length Film category at the Fish and Wildlife Film Festival (2017)
Crowdfunding: www.indiegogo.com/projects/the-macaw-project#
FilmFreeway: filmfreeway.com/macawmovie
IMDb: www.imdb.com/title/tt6368488
ISAN: 0000-0007-0EA5-0000-W-0000-0000-F
Cast & Crew
Director – Cintia Garai
Filmed by – Cintia Garai & Balazs Tisza
Additional footage – David Attila Molnar, Jeff Cremer, Amazon Aid Foundation
Written by – Cintia Garai
Music Editing – Zsolt E. Tamas
Scientific Editor – George Olah
Graphics – Erik Vidos
Edited by – Cintia Garai, Attila David Molnar, Zsolt Marcell Toth
Sound Mixer – Peter Rusko
Project Coordinator – George Olah
Production Manager – Zoltan Brinner
Producers – Attila David Molnar & Zsolt Marcell Toth
Executive Producer – George Olah
Distributor – Wildlife Messengers
Language editions:
English script – Cintia Garai & Claire Watson
English narration – Nick Thorpe
Spanish translation – Jesús Zumaran
Spanish narration – Mariana Flórez Carulla
Portuguese translation – Marta Félix & Jéssica Fenker Antunes
Portuguese narration – Jéssica Fenker Antunes & Leonardo Gonçalves Tedeschi
Polish translation – Izabela Dłużyk
Polish narration – Izabela Dłużyk, Marcin Adamski, Bartosz Sańpruch, Maja Adamska
Hungarian translation – Cintia Garai
Hungarian narration – Nóra Kovács
The filmmakers want to express their gratitude to:
The Rufford Small Grant Foundation
Loro Parque Foundation
Rainforest Expeditions
Tambopata Macaw Project
Braulio Poje Mishaja, Comunidad Nativa de Infierno
SERNANP, Perú
Through "The Macaw Project" Indiegogo campaign, this film was supported by:
Janice Boyd
Phoenix Landing Foundation
Dawn Anderson
Rosanne Dawson and David Howe
Latin America for Less
Amy Hopkins, Annabel L. Smith, Annie Hawkinson, Anthony R. Edwards, aprillebh, Arkosi Barabás Bence Zoltán, Audrey M. Hollaar, Bill Gersonde, Caroline, Christina Zdenek, comtom01, D. Christine Lehmkuhl, Daniel Pfister, Debra Goodrich, Doug Pugsley, Elyse Defranco, Eugene K. Martin, flandersen1953, Gabriela Orihuela, Gail L. Dener, hatch111, Imre Kosa, Inger Marie Laursen, J. Reijmerink, Janet Elliott, Jennifer Fenech, Jill Bell, Julie Sargent, Lisa McManus, Lisa Ross, Lynne D. Miller, Madeleine Butschler, Mallory Rose Henig, Marling E. Yowler, Marta Calix, Meagan Selvig, Monica P. Ruibal, Nicola Davies, Paul Seligman, Penelope J. Gullan, Pierre Simard, Richard J. Susalka, Richard Moss, Robert Heinsohn, Rod Peakall, Rona Hiam, Rose Thomas, Rosemary Low, Rosemary S. Bartlett, Sarah Faegre, Shaun M. Oneil, Sher Buckner, sherbuckner, Sheryl Robinson, Stephanie Garcia, Tanja Froehlich, Tracey Kidston, Ushi Grant, William Gersonde, William K. Wittkoff, Zsolt Sásdi
I got to know George since he was getting his feet in the Amazon over a decade ago. He was part of a team of scientists studying macaws. A few years later, I met Cintia. They were both making the documentary on the Macaw Project from scratch. They did a great job communicating the conservation issues and solutions in the region and promoting our ecotourism company. All of this is super important because scientists are usually not too great at communications. So George and Cintia are great because they combine a set of skills rarely found in only two people. They genuinely love to be in the bush – in any conditions. The understand and produce science – they both have a PhD. George is super tech savvy and knows his online marketing. And of course, they tell great stories and capture fantastic visuals. And most importantly: they are very easy going and fun to be with.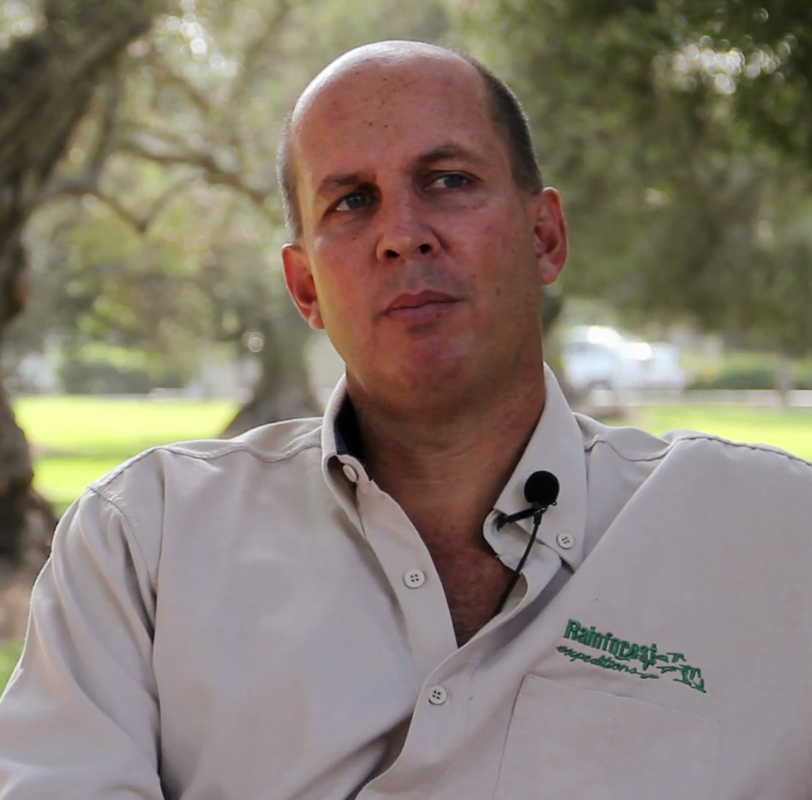 Timeline
2011 Mar

First footage

Cintia Garai went to the Peruvian Amazon to visit and document the PhD research of George Olah.

2012

Filming

Extensive filming in Tambopata, Peru about ecotourism, research, local communities, and conservation issues.

2014 Aug

Crowdfunding

Successful campaign on Indiegogo for the postproduction costs of the documentary. An amazing crowd of 90 backers supported our campaign!

2015

Postproduction

Postproduction work of The Macaw Project. This took place in Hungary and Japan where Cintia Garai started a PhD program.

2016 Dec

Release

The premiere in Canberra, Australia was followed by the international release of the documentary with subsequent language editions.
Extra trailers and videos
Crowdfunding trailer in English
Crowdfunding trailer in Spanish
Crowdfunding trailer in Hungarian
Trailer on TV Perú
The Macaw Project (El Proyecto Guacamayo) was broadcast on TV Perú on the 7th May, 2017.
Trailer on Trece Costa Rica TV
The Macaw Project (El Proyecto Guacamayo) was broadcast on Trece Costa Rica TV on the 17th December, 2017.
Premiere in Australia
The world-premiere of The Macaw Project documentary was held on the 6th December, 2016 at The Australian National University in the capital of Australia. The event was hosted by ACT Scientist of the year 2016, Dr Ceridwen Fraser, and opened by the ambassador of Peru and former Chairman of the United Nations Commission on Science and Technology for Development, His Excellency Mr Miguel Palomino De La Gala. Following the screening, a Q&A was hosted by the a panel consisting of documentary filmmaker, Dr George Olah; conservation biologist and evolutionary ecologist, Prof Robert Heinsohn; and evolutionary biologist and conservation geneticist, Prof Rod Peakall.
Photos from the Premiere in Australia